Oct 2023 events- Hope to SERVE YOU in the best way possible to help you thrive and live optimally!
BE INTENTIONAL and Consistent!
10/3- 11-130- Cambridge Village Apex Lobby Education/Experience table
10/4- 9-2 Truliant HF, W-S
10/6 10-2 Raleigh City HF, Nash Park Raleigh
10/6 5-8 Carolina Lakes Farmers Mkt,Sanford
10/7 10-1130 Rotary Club of Angier Flags for Heroes Ceremony, Jeff Barnes Auto, Angier
Oct 10-11-3 Summit School, W-S;
Oct 11 12-3 Nations'Lending-virtual; 130-430 Carolina Country Club HF, Raleigh
Oct 12-10-1 Novozyme HF, Franklinton
Oct 18- 10-2 Angier Srs HF, Fire House
Oct 19-11-1 CEM Corp Virtual
Oct 20-130-430 BoxBoard G'boro
Oct 21 10-4 Holly Arts Fest, Pinehurst
Oct 23 5-7 Crunch Fitness table setup, Cameron Village, Raleigh
Oct 25-1030-230 FayettevilleCity HF
Oct 27-2-7 BekaerDeslee HF, W-S
Oct 28 8-12 Midtown Farmers Mkt, NorthHills Ral
Nov 1 10-2 Harnett Co HF, Lillington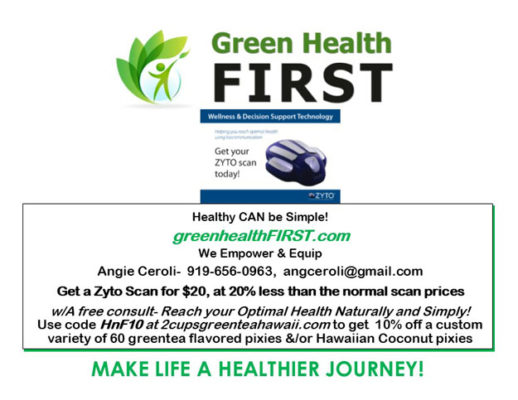 The human microbiome has been studied extensively over the last 20yrs. The microbiome is considered an 'invisible organ'. The human body is comprised of 70 trillion cells, however only 1/2 of them are human, the rest are microbes, fungi, parasites and bacteria. This microbial community is mostly in the gut, however some are in every mucosal surface in the body- like the eyes, ears, nose, mouth, skin, urogenital tract, etc.
Improve diversity to which the body is exposed by eating whole food diets- eliminating processed foods as much as possible, Hydrating with electrolytes, getting 6-8hr quality sleep.
Studies were completed to show doTERRA's new PB Restore can help balance the microbiome in all areas of it's existence! Look for it in November! Macro-changes start with the microbiome-
DID YOU KNOW: 75% of the nutrients the body needs come from 12plants/animals?
– Connect with AngieC to learn more and get on a NEW Path to Wellness –
Share