WE'RE PROVIDING VIRTUAL LEARNING SESSIONS SEVERAL TIMES/WEEK. WE ARE MEETING WITH FOLKS AS THEY ARE COMFORTABLE FOR WELLNESS SESSIONS. OFTEN ANGIE IS AT THE FUQUAY JUICEHAUS FOR MEET-UPS.
ALWAYS SERVING YOU! Glad to meet up-Call CONTACT Angie-9196560963 for RSVPs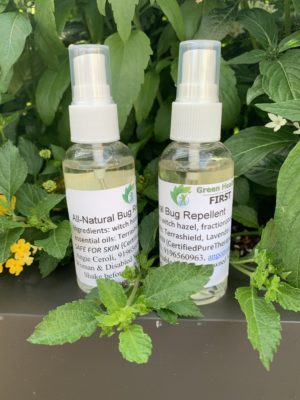 Tuesdays, 630p-730pm, Zoom Webinars & Thursdays- 130-230pm- via Inspire2Health fact and testimony videos Contact Angie for link to join in or to watch recordings. 
We are serving you at the:
Midtown Farmers Mkt, Saturdays, 8am-12pm North Hills Shop Ctr, Raleigh on:
May 29, June 5, June 19, July 3, July 24, Aug 7, Sep 4, Sep 25, Oct 2, Oct 9, Oct 30, Nov 20- Holiday Mkt 8am-12noon
Apex Cambridge Village,Table setup every 2nd Tuesday, 11am-2pm, Cambridge Village Circle, Apex;
Thursday, July 1st- Body Scrub Make & Take Class with Residents, 145-3pm in Activity room. Glad to meet up with folks before or after these events in the Apex/HOlly Springs/Fuquay areas.
Phillips Farmers Market, 9am-3pm, 6800 Good Hope Church Rd, Cary on:
Sunday-June 27-Beer/MusicFst, Sunday-July 25-Christmas in July, Sunday-Aug 8-BBQFest, Sat-Aug 14-TrianglePopUp/Mini Food TruckFEst. We hope to participate in the Pumpkin/Corn Maze Fall weekends as they are scheduled.
Willow Springs Community Marketplace, at the Healing Green Farms, 9am-2pm, 2728 NC Hwy 42E, Willow Springs on:
Saturday-July 10, Saturday-Aug 28
Allgood Nutrition/WholeVet Fundraising events, downtown Angier NC 10am-2pm Sat- June 26 and July 31
Angier Rotary Flags for Heroes Tribute, June 12-19, 8441 NC Hwy 210S, Angier; June 12 10am – Opening Ceremony; June 14 3pm Flag Day Parachute Flag Drop & raffle; Closing Ceremony- 1pm June 19th
Wilmington Orange Street Arts Fest (OSAF), SAt-Sun Sep 4-5, 10am-5pm
Bike MS New Bern fundraising for MS-Central NC, Friday-Sunday, Sep 10-12
Pinehurst Holly Arts&Crafts festival, Sat-Oct 16, 10am-4pm
ToMakeAChildSmile ANgier Downtown/Depot Chicken BBQ/Pork Butt BBQ Fri-Oct 22 9am-3pm
WholeVet/Angier Rotary CarShow/Art Auction, Sat, Nov 6, 9am-5pm
We hope to serve at the Holly Springs Artisans Market when they re-institute the event

Please subscribe to our youtube channel https://www.youtube.com/channel/UC3kwS39nSW0p-M1TmN_qUPA/ to learn with us how our gifts of the Earth CAN make staying Health SIMPLE! View this video on Natural remedies for bug repelling/pest control: https://youtu.be/1IzlNz_EqmA
Check out Green Health First Facebook for additional events and sampling visits to the Fuquay Juicehaus
WE THANK YOU FOR SUPPORTING LOCAL SMALL BUSINESSES- WE APPRECIATE YOUR ONLINE ORDERS at www.2cupsgreenteahawaii.com  & www.mydoterra.com/986534.
Contact Angie by phone or order online!
Be well- naturally!