Description
This custom created hand cleaner has a witch hazel base with coconut oil and an essential oil blend of orange, clove, cinnamon, eucalyptus and rosemary.
Product Attributes
Boosts Immunity with many components having documented anti-bacterial, anti-fungal, antimicrobial, antiseptic and anti-viral properties.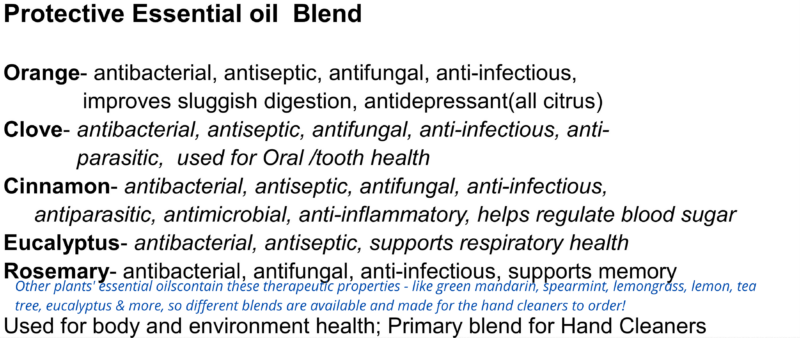 Uplifts mind/emotions
Improves Health
Please indicate your choice and quantity of each blend in the "Order notes" box on the bottom-left of the checkout page.
Also, please select a quantity (next to the Add to cart button) in addition to selecting a Quantity Category below.